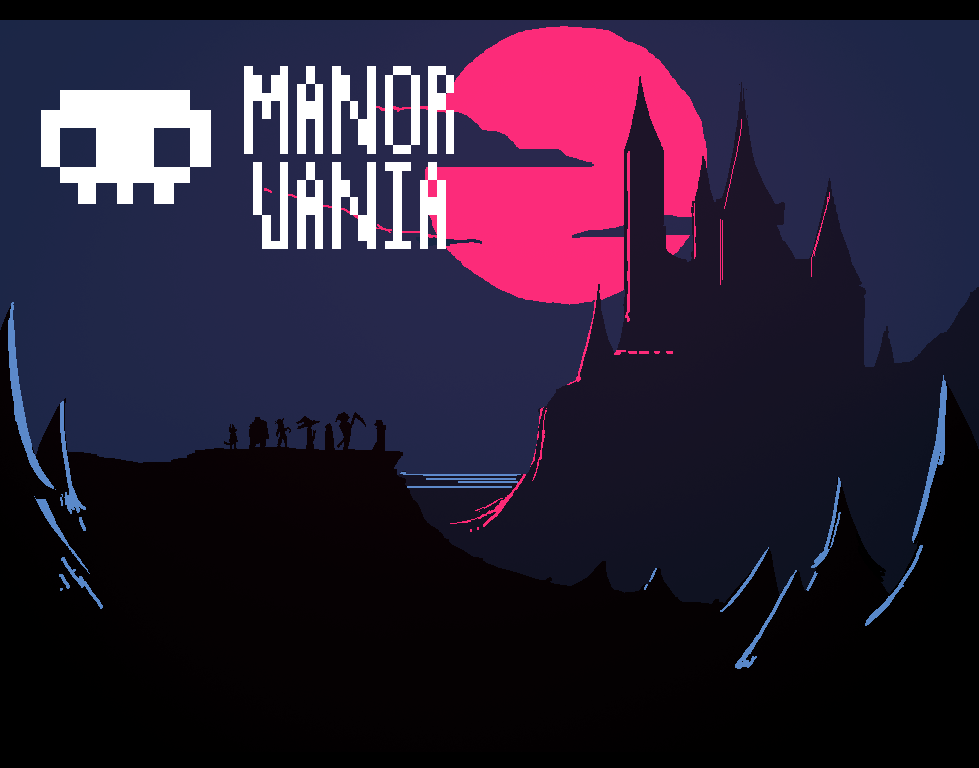 Manorvania
Short metroidvania where you play as Dracula and try to help your friends, who are mad at you. Also, skeletons.
Made for halloween! In like, two weeks, more or less. It's the biggest project i've ever completed, and the worst time to do so- as i'm kinda being pressured by homework in the last weeks of class. Oops. Never again.
Move with WASD and jump with W or SPACEBAR. Talk to people with E. You can talk multiple times!
(CTRL F for fullscreen. If you like to do speedruns, CTRL SHIFT R restarts your whole progress. This game was made to be speedrunneable!)
------------------
Thanks a lot to my friends who helped me inmensely, testing and helping with sounds. Also lots of really kind feedback from people, messaging me telling me the thing looked cool. Thanks guys! You know who you are.
Special credits to:
Bauti777- Made the badass theme, once again, and helped with sounds!
Porkalator- Showered me with sounds!
I hope my kind of written humor isn't *that* bad, but you have been warned!
Hope you like it! <3
-Stop
Edit: Thanks so much for the people who decided to donate a little bit and buy the game! It gives me a huge morale boost and makes me really happy, so thanks!!! I'm happy as long as people play the game and enjoy! (:
Download
Click download now to get access to the following files:
Comments
Log in with itch.io to leave a comment.
love the game its soooo good !
I REALLY REALLY like this!
This is a lot of fun. Great!
Hey, thanks a bunch for playing!! I'm always happy to see videos :)
Sorry for the difficulty spike there, hahahah, i ended up doing some things to make all of that last part easier, but mostly only that, so it's fine. Again, thank you! And thanks for playing so many indie games, you are a cool person <3
Played it on Newgrounds, very cool, just a question: getting ghosts makes any difference? Cuse I missed one at the end on top of the mummy.
Ey, hello! thanks for playing!
it does give you an extra jump, which makes some parts really easy, specially the last task, when you gather all of the friends.
it's mostly there so people who explore more and have some complications passing those last parts on time have a chance, hahaha
to get to that last one you must jump towards the roof literally above the mummy!
This is such an awesome little game! I absolutely love the character portraits and dialogue, really top notch stuff!
This is a fun little game! If I had to give one critique, it would be that the hitbox for the blood is bigger than I expected it to be. This was especially a problem getting Sally, since I would edge close to the blood trying to time my way around the skeleton only to brush the edge and get killed. Otherwise, this is a really cool game!

Thank you!!! That's an issue with me doing the whole blood thing in a really weird way, hahaha. Mostly drawing big "kill" hitboxes and then giving them any shape (which then made it impossible to change hitboxes much with the little time)

Anyways, thanks a lot for playing!!! :)